Electrical Solutions
Residential & Commercial Services
Let Salone Solutions, LLC light up your world! Proudly serving customers throughout Virginia, Maryland, and District of Columbia.
Licensed Electricians in Stafford, VA
Salone Solutions provides a full range of electrical installations, maintenance, and repair services in both residential and commercial space. We are the go-to pros for specified or customized projects.
Design-Build Electrical
Electrical Energy Audits
Emergency Generators
Heavy ups
Motor Controls & Troubleshooting
Preventative Maintenance Programs
Remodeling and upgrades
Security Lighting
Site Lighting Design, Installation, & Maintenance Repairs
Troubleshooting & General Electrical Repairs
Underground Wiring & Cable Locating & Replacement
Whatever you need to power your life, we have the skills and equipment to get it done.
Our Services
Let Salone Solutions light up your world!
A Certified SWAM Company Serving Virginia, Maryland, and the DC Area
Looking for an electrician in Stafford, VA? Look no further than Salone Solutions. We're a veteran-owned and operated team of electricians with over 28 years of experience solving the electrical issues of homes and businesses throughout Virginia, Maryland, and the DC Area. Our Stafford electricians pride themselves on their attention to detail and are always working closely with our customers to make sure their unique needs are being met. Whatever you need to power your life, we have the skills and equipment to get it done.
Our Stafford electricians aren't just friendly and easy to work with, they're true professionals who know exactly what they're doing. People trust the team at Salone Solutions, LLC to get the job done the right way. Not only have we won numerous awards from trusted institutions like Nextdoor and Angie, but we've officially partnered with industry leaders like Qmerit, Home Depot, and Service master. We've even worked with the federal government to complete specialized electrical work.

For experienced, attentive service from fully-qualified electricians in Stafford, VA, call Salone Solutions, LLC at (703) 215-9574 today – we offer free estimates to every customer!

An Official Qmerit Partner
Because we want to be able to address our customers' every electrical need, we've partnered with the new energy transition experts at Qmerit. Qmerit makes going electric easy with all the latest innovations in electrification technology. As electrification dramatically changes how we drive, work, and live, Qmerit is accelerating the electrification of everything by guiding contractors and consumers alike through this transition. Only select electrical service providers earn the exclusive Qmerit certification, a symbol of excellence in electrification, and Salone Solutions, LLC is proud to be chosen as one of them. As a Qmerit-certified partner, our Stafford electricians at Salone Solutions, LLC is uniquely trained and equipped to provide trusted installation solutions that meet the highest standards for safety and service quality.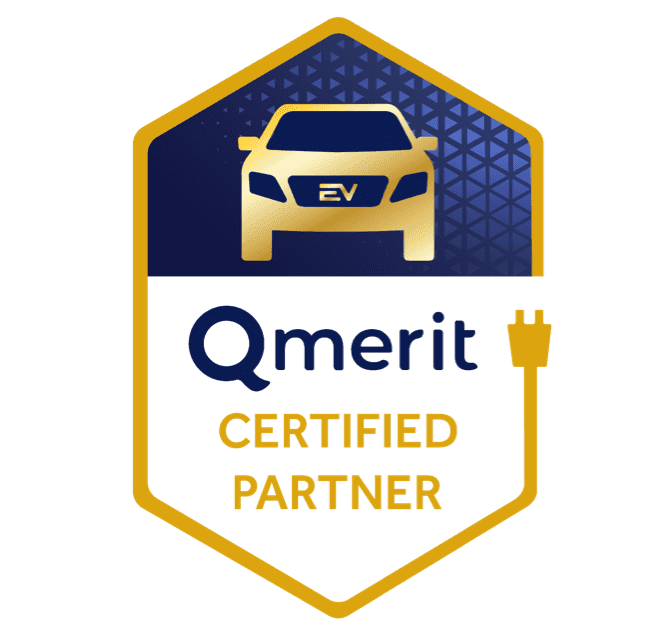 As Qmerit Certified Solutions Partners, We Are:
Expert consultants and installers for all home electrification technologies
Properly licensed, fully insured, and thoroughly background-checked
Compliant with all applicable worker's compensation guidelines
Required to secure permits to verify installations meet local building codes
Trained continuously on safety, industry best practices, and the latest technologies
Experienced in working with all major technology brands
---
See what the team-up of Qmerit and Salone Solutions, LLC can do for customers in Virginia, Maryland, and the DC Area – call our Stafford electricians at (703) 215-9574 or reach out to us online today!
---
Unmatched Solutions
Why Choose Us?
Attention To Detail

We always deliver clean, quality work. We take pride in getting the job done right. Customer satisfaction is always guaranteed!

Customer Service Focused

We are patient and allow suggestions while working closely with the customers to make sure their vision comes to life.

SWAM Certified

As a veteran owned and operated business, we are proud to be a member of SWAM (Small, Women-owned, and Minority-owned Business)
WE ARE SHOCKINGLY GOOD AT What WE DO
Read Our Reviews
I very strongly recommend Salone Solutions and will be using them in the future should I need any other electrical work. Les was a pleasure to work with (and he is a Vet, which I always like to support!).

- David S.
Contact Our
Team Below
We'd love to hear from you.
WHY WORK
WITH US?
Attention To Detail

Customer Service Focused

SWAM Certified

Experience & Longevity